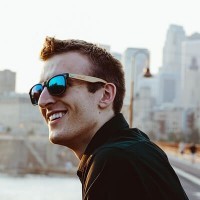 I had a lot cleared of tumbleweeds, shrubs, overhanging neighbors trees, and 4 trees removed. I had 3 other bids and Trujillo Tree Service did such a fantastic professional job you would have thought they were the highest bidder. I'm a retired contractor and from my experiences, in business, you are very fortunate to come across people that still have and practice great service and are true to their word. Thank you Trujillo Tree Service.
Top notch service: **Highly recommend for professionalism, efficiency and politeness** * UNBEATABLE PRICE: Jose had come to inspect and provided an estimate and his team's availability. He answered all our questions and provided solid advice and price * POLITE: His team arrived on time and did a spectacular job. Throughout the job and at given intervals, the team politely asked if we were satisfied and if had any questions or feedback. They also provided us with feedback, which was appreciated. * PROFESSIONAL: The team came with all tree cutting machinery and equipment. * EFFICIENT: In addition to doing an A-1 job, the team worked efficiently together as a unit and we were extremely happy with their progress and results. * CLEAN: The team cleaned all areas and our backyard looks gorgeous! Thank you to Jose and his team again. I would recommend your team through and through and trust you will only grow from strength to strength.
Featured Savings
With savings this good, there is no excuse to not get started!
Schedule A Service Appointment Today!